What Diet is Replacing the Mediterranean Diet?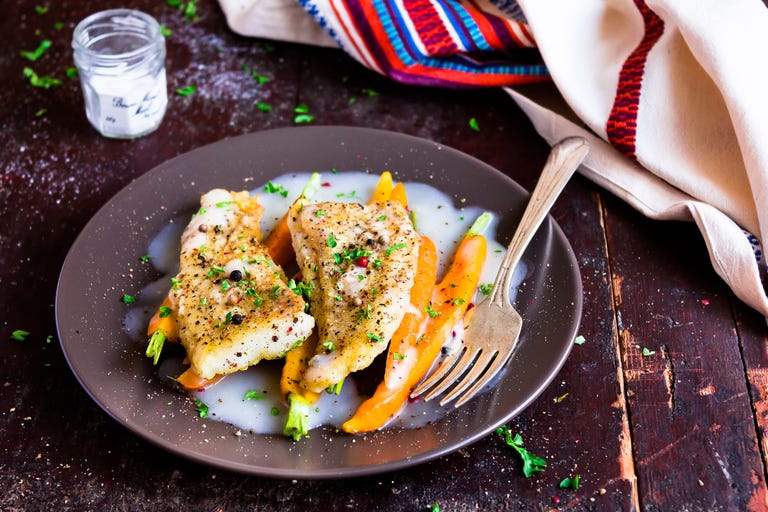 Everyone, regardless of age, sex, ethnic background and whatever other factor their may be, should be concerned about the food they eat and what they drink. A person's dietary habits often start in childhood, but it can change with different stages or events in one's life.
Things that can bring on changes to dietary habits can be career, activities, getting married, having a spouse pass away, getting sick, gaining too much or just aging. Many seniors find that as they get older, their diets change not by choice, but just due to the fact of aging. Many don't eat as much and they find that they prefer more lighter meals or less fatty foods and more leaner things like chicken and fish. Some seniors begin to eat more fruit and fresh vegetables, often without consciously realizing it.
Then you have a bunch of us older folks who find that with aging comes other health issues that require us to change our diets. Some diseases or conditions are aggravated by certain foods that we have to cut out of our diets while other foods help, so we add them into our diets.
With the increased number of older folks being overweight and developing type 2 diabetes, this is especially true. We give up the sweets, ice cream, cookies, cakes, pies, breads, potatoes, white rice, sausages, processed foods and even cut down on our read meats and we start eating more veggies, fruit, chicken, fish and 'good carb'.
For the past few years or decade, a diet that has been very popular with many people of all ages, but especially with many seniors is the Mediterranean diet. One definition of the Mediterranean diet is:
"The Mediterranean diet incorporates the basics of healthy eating — plus a splash of flavorful olive oil and perhaps a glass of red wine — among other components characterizing the traditional cooking style of countries bordering the Mediterranean Sea."
Although the Mediterranean diet incorporates ides from various countries, many focus their attention on Italy, and for a very good reason. For many years, major parts of Italy, France and Greece, have had the lowest rates of cardiovascular disease and it's attributed to their diets and yes, those diets include lots of olive oil and a moderate amount of wine, mainly red wine.
However, heart disease has been on the increase in these areas in recent years and some attribute that to the rise of fast foods like McDonalds, Burger King and Kentucky Fried Chicken, among the most prominent.
In the meantime, the World Health Organization (WHO) is recommending another diet over the once favored Mediterranean diet. This newly endorsed and diet, the Nordic diet, is growing in popularity as it is a more affordable diet than many and yet still provides everything anyone needs.
The Nordic is based upon a diet found in Denmark, Finland, Norway and Sweden. Much of caloric intake comes from eating vegetables and fish, with some meat and eggs in moderation. Instead of olive oil, the Nordic diet uses canola or rapeseed oil. To keep the diet affordable, they recommend eating seasonal products instead of paying more for certain foods not in season that are imported. When many seasonal fruits are not available, they recommend eating frozen fruits, but with no additives. As for fish, they say that eating canned salmon and sardines is also allowed.
If you want more information on the Nordic diet, click here for a search list of a number of websites about the Nordic diet.